Community Radio Exchange - Version 2.0
The Community Radio Exchange is a owned and operated by of the National Campus and Community Radio Association.
www.ncra.ca
The Radio Exchange runs a completely open-source stack, including , the open-source CFML application engines Open Bluedragon and Lucee, jQuery javascript library, the MySQL database, and CentOS linux.
The Radio Exchange was created and developed by Magnus Thyvold.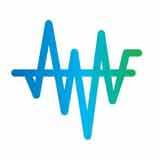 Template design (with significant modifications) by Styleshout
Version 2 of the Radio Exchange would not be possible without the funding and support of the Community Radio Fund of Canada during their 2014-2015 funding period.
http://www.crfc-fcrc.ca/
Special thanks to Derek Warren for his support throughout the project.