Program Info:Return
(Bojan Furst)
EPISODE 4: Getting smarter about the rural with Bill Reimer
A conversation with Bill Reimer about better ways to think about the rural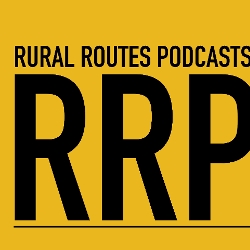 Uploaded by:
@bojanfurst
http://ruralroutespodcasts.com
I am a knowledge mobilization manager at the Leslie Haris Centre of Regional Policy and Development at Memorial University of...
Length:
0:46:16
Uploaded:
8 Apr, 2016
Recording Date:
8 Apr, 2016
Recording Location:
Concordia University, Montreal
Logsheet:
none
Language:
English
Topical for:
Timeless
Status:
Complete, Ready to Air
Copyright:
Bojan Fürst / The Harris Centre
Program Title: EPISODE 4: Getting smarter about the rural with Bill Reimer
Description: This week on Rural Routes, my guest is Bill Reimer. You could think of him as one of the wise on the Grand Rural Council if such a thing existed. Our conversation spanned decades of Dr. Reimer's quest for finding better and smarter ways of thinking about and working with rural regions. We discussed rural policy in Quebec and Norway as well as intriguing approaches to rural and community development emerging among Canada's First Nations.
Host(s): Bojan Fürst
Featured Speakers/Guests: Bill Reimer, Concordia University, Montreal

Credits:
Comments:
Topic:

Education > Policy
Regional > Canada
Society and Culture


Type: Interview

File Information
Listen
EPISODE_4_-_Getting_smarter_about_the_rural_with_Bill_Reimer.mp3
Download (5)
EPISODE_4_-_Getting_smarter_about_the_rural_with_Bill_Reimer.mp3
88,854k
256kbps Stereo
Comments: (iTunSMPB) 00000000 00000210 00000B2F 00000000074C53C1 00000000 054BA347 00000000 00000000 00000000 00000000 00000000 00000000

Listen All