Program Info:Return
(Bojan Furst)
EPISODE 9: On Rural Libraries
What is the role of rural libraries and how can we make them work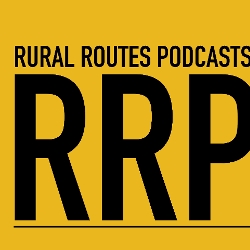 Uploaded by:
@bojanfurst
http://ruralroutespodcasts.com
I am a knowledge mobilization manager at the Leslie Haris Centre of Regional Policy and Development at Memorial University of...
Length:
0:41:00
Uploaded:
2 Jun, 2016
Recording Date:
2 Jun, 2016
Recording Location:
St. John's, NL
Logsheet:
none
Language:
English
Topical for:
Timeless
Status:
Complete, Ready to Air
Copyright:
Bojan Fürst/The Harris Centre
Program Title: EPISODE 9: On Rural Libraries
Description: This week we talk about rural libraries. With the provincial government in Newfoundland and Labrador announcing funding cuts to 54 rural libraries, this is an emotional conversation in the province. While I make this show here in NL, I was interested in finding out how other jurisdictions run rural library services. In this episode you will hear voices from Newfoundland and Labrador, Nunavut, and British Columbia.
Host(s): Bojan Fürst
Featured Speakers/Guests: Pam Hall, Ivan Emke, Louise McGillis, Laura Ryser, Ron Knowling

Credits: Bojan Fürst/The Harris Centre
Comments:
Topic:

Politics
Regional > Canada > Newfoundland and Labrador
Arts and Culture
Regional > Canada > The North
Education > Policy
Regional > Canada > British Columbia
Society and Culture


Type: Documentary

File Information
Listen
EPISODE_9-Rural_Libraries.mp3
Download (3)
EPISODE_9-Rural_Libraries.mp3
78,748k
256kbps Stereo
Comments: (iTunSMPB) 00000000 00000210 000007A3 000000000677D24D 00000000 04B16DBA 00000000 00000000 00000000 00000000 00000000 00000000

Listen All