Program Info:Return
(Bojan Furst)
Episode 11: Food Shopping with Catherine Mah
Food access in rural areas.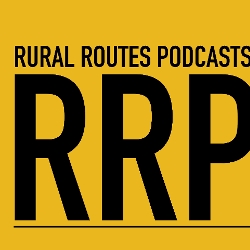 Uploaded by:
@bojanfurst
http://ruralroutespodcasts.com
I am a knowledge mobilization manager at the Leslie Haris Centre of Regional Policy and Development at Memorial University of...
Length:
0:36:41
Uploaded:
25 Sep, 2016
Recording Date:
25 Sep, 2016
Recording Location:
St. John's, NL
Logsheet:
none
Language:
English
Topical for:
Timeless
Status:
Complete, Ready to Air
Copyright:
Bojan Fürst/The Harris Centre/CRRF
Program Title: Episode 11: Food Shopping with Catherine Mah
Description: This week my guest on Rural Routes is Dr. Catherine Mah, a researcher at Memorial University's Faculty of Medicine in the Division of Community Health. Dr. Mah is interested in understanding food policy and food environments and their impacts on our health. Much of her research happens in rural areas. So come grocery shopping with us.
Host(s): Bojan Fürst
Featured Speakers/Guests: Catherine Mah

Credits: Bojan Fürst/The Harris Centre/CRRF
Comments:
Topic:

Health > Food and Nutrition
Politics
Regional > Canada
Society and Culture


Type: Actuality

File Information
Listen
160923-EPISODE_11-Food_shopping_with_Cathrine_Mah.mp3
Download (4)
160923-EPISODE_11-Food_shopping_with_Cathrine_Mah.mp3
70,437k
256kbps Stereo
Comments: (iTunSMPB) 00000000 00000210 00000868 0000000005C90E88 00000000 04329E0D 00000000 00000000 00000000 00000000 00000000 00000000

Listen All