Program Info:Return
(cjsfprog)
I Am a Fruit Tree
Shiraz Ramji is a student, an activist, and a loving storyteller who spreads a message of peace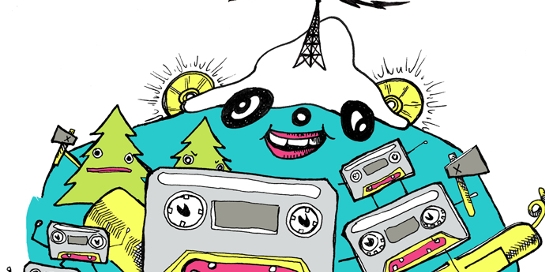 Series:
»
# Episodes:
19
»
Most Recent:
24 Feb, 2017
»
Website:
http://www.cjsf.ca
Length:
0:15:40
Uploaded:
23 Feb, 2017
Recording Date:
2 Feb, 2017
Recording Location:
Burnaby, British Columbia
Logsheet:
none
Language:
English
Topical for:
Timeless
Status:
Complete, Ready to Air
Copyright:
Attribution-NonCommercial 4.0 International
Program Title: I Am a Fruit Tree
Description: Shiraz Ramji is a man about town in a way not many people have seen before. He is a student, an activist, and a loving storyteller who spreads his message of peace by making friends. He will give you poetry, hummus and hugs, all to fight injustice the world over. I Am A Fruit Tree tells the story of this most human person.

Madeline Taylor is a recent SFU grad with an honours degree in history. She has volunteered with CJSF 90.1FM for the past two years, and currently works at UBC's CiTR 101.9FM as their spoken word coordinator. Madeline is passionate about storytelling, anti-oppression, and democratizing media.

Host(s): Madeline Taylor
Featured Speakers/Guests: Shiraz Ramji

Credits: Produced by Madeline Taylor
Comments: Completed as part of CJSF's Making Time for Radio Grant with funding from the Community Radio Fund of Canada
Topic:

Arts and Culture > Books and Literature
Regional > Canada > British Columbia
Society and Culture


Type: Documentary

File Information
Listen
1
Download (1)
Final_Cut__I_am_a_Fruit_Tree_by_Madeline_Taylor.mp3
37,631k
320kbps Stereo
Listen All