Program Info:Return
(Bojan Furst)
Episode 14: Rural Health with Lars Hallström
Discussion about rural health in Canada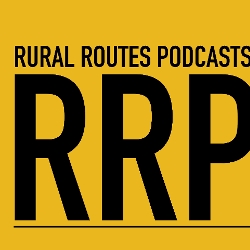 Uploaded by:
@bojanfurst
http://ruralroutespodcasts.com
I am a knowledge mobilization manager at the Leslie Haris Centre of Regional Policy and Development at Memorial University of...
Length:
0:32:46
Uploaded:
24 Feb, 2017
Recording Date:
24 Feb, 2017
Recording Location:
St. John's, NL, and Blyth, ON
Logsheet:
none
Language:
English
Topical for:
Timeless
Status:
Complete, Ready to Air
Copyright:
Bojan Fürst/Harris Centre
Program Title: Episode 14: Rural Health with Lars Hallström
Description: In Canada, we recognize 14 social and economic factors that influence human health. These social determinants of health range from income and education, to housing, to gender and race. Lars Hallström thinks we could add living rural to that list. This episode of Rural Routes is the first one in which we tackle health and well being in rural areas.
Host(s): Bojan Fürst
Featured Speakers/Guests: Lars Hallström

Credits: Bojan Fürst/Harris Centre
Comments:
Topic:

Politics
Health > Policy
Regional > Canada
Society and Culture
Politics > First Nations


Type: Interview

File Information
Listen
Episode_14-_Rural_Health.mp3
Download (2)
Episode_14-_Rural_Health.mp3
62,941k
256kbps Stereo
Comments: (iTunSMPB) 00000000 00000210 0000099D 00000000052B6DD3 00000000 03C03E0D 00000000 00000000 00000000 00000000 00000000 00000000

Listen All