Program Info:Return
(cjsfprog)
A Step Toward Inclusion: Cambodia
Landmines and Disabilities in Cambodia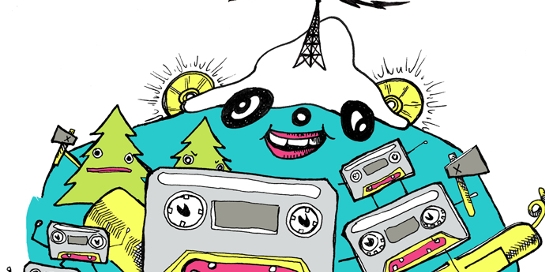 Series:
»
# Episodes:
19
»
Most Recent:
24 Feb, 2017
»
Website:
http://www.cjsf.ca
Length:
0:15:01
Uploaded:
24 Feb, 2017
Recording Date:
31 Jan, 2017
Recording Location:
Cambodia, British Columbia
Logsheet:
none
Language:
English
Topical for:
Timeless
Status:
Complete, Ready to Air
Copyright:
Attribution-NonCommercial 4.0 International
Program Title: A Step Toward Inclusion: Cambodia
Description: Cambodia is one of the most heavily land mined countries in the world -­ still with about millions of pieces of unexploded ordnance and landmines in existence. According to the HALO Trust, "over 64,000 landmine casualties have been recorded in Cambodia since 1979, and with over 25,000 amputees Cambodia has the highest ratio per capita in the world."

Accidents occur often. Cambodians with these injuries are often disregarded as viable in a culture that fears, misunderstands and ignores their gifts and abilities. A Step Toward Inclusion: Cambodia follows one man, Mean Sokhum, a guide at the war museum in Siem Reap, Cambodia, and his fight for work, respect and dignity as a person with a landmine injury.
David Peck is an academic, speaker and social change consultant from the Toronto area, advocating for health, literacy, and restorative justice both nationally and internationally. He is the producer and host of the Face2Face podcast, and has written for a number of publications including the Huffington Post.
Host(s): David Peck
Featured Speakers/Guests: Mean Sokhum

Credits: Produced by David Peck
Comments: Completed as part of CJSF's Making Time for Radio Grant with funding from the Community Radio Fund of Canada
Topic:

Politics
Environment
Regional > Asia
Health


Type: Documentary

File Information
Listen
David_Peck_-_A_Step_Towards_Inclusion.mp3
Download (1)
David_Peck_-_A_Step_Towards_Inclusion.mp3
18,030k
160kbps Stereo
Comments: (iTunSMPB) 00000000 00000210 000008CA 00000000025E74A6 00000000 0112FDF5 00000000 00000000 00000000 00000000 00000000 00000000

Listen All