Program Info:Return
(cjsfprog)
Powered: Frontlines of the Climate Movement
The motivations of Climate Activists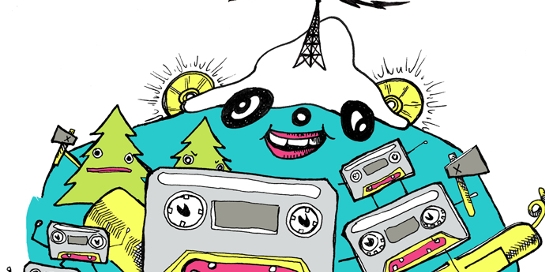 Series:
»
# Episodes:
19
»
Most Recent:
24 Feb, 2017
»
Website:
http://www.cjsf.ca
Length:
0:16:30
Uploaded:
24 Feb, 2017
Recording Date:
31 Jan, 2017
Recording Location:
Vancouver, BC
Logsheet:
none
Language:
English
Topical for:
Timeless
Status:
Complete, Ready to Air
Copyright:
Attribution-NonCommercial 4.0 International
Program Title: Powered: Frontlines of the Climate Movement
Description: Climate change is the most complex problem in human history. While we face many mitigation challenges, people globally are fighting back against idle leaders and big corporations. Inspired by those on the movement's forefront, Frontlines of the Climate Movement catches up with three Vancouver-based activists and examines what motivates them in the fight for climate justice.

Rebecca Visser completed her undergraduate degree in Communication at SFU in 2014. She's passionate about environmentalism, feminism, and urbanism. Rebecca is a journalist on the current affairs program Redeye, airing on Vancouver Cooperative Radio CFRO 100.5 FM. When she's not making or listening to radio you can find her sampling Vancouver's finest craft beers or at a local rock and roll show.

Host(s): Rebecca Visser
Featured Speakers/Guests:

Credits: Produced by Rebecca Visser
Comments: Completed as part of CJSF's Making Time for Radio Grant with funding from the Community Radio Fund of Canada
Topic:

Environment > Climate Change
Politics > Activism
Regional > Canada > British Columbia
Society and Culture


Type: Documentary

File Information
Listen
Climate_Activists_Doc_-_Rebecca_Visser.mp3
Download (3)
Climate_Activists_Doc_-_Rebecca_Visser.mp3
23,770k
192kbps Stereo
Listen All