Program Info:Return
(Bojan Furst)
EPISODE 15: Community development with Wendy Keats
Supporting rural co-ops and social enterprises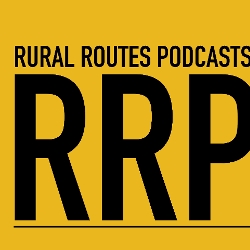 Uploaded by:
@bojanfurst
http://ruralroutespodcasts.com
I am a knowledge mobilization manager at the Leslie Haris Centre of Regional Policy and Development at Memorial University of...
Length:
0:24:12
Uploaded:
28 Apr, 2017
Recording Date:
28 Apr, 2017
Recording Location:
St. John's, NL, and Fredericton, NB
Logsheet:
none
Language:
English
Topical for:
Timeless
Status:
Complete, Ready to Air
Copyright:
Bojan Fürst/The Harris Centre
Program Title: EPISODE 15: Community development with Wendy Keats
Description: Wendy Keats is the executive director of the Co-operative Enterprise Council of New Brunswick. We talked about the ground level view of co-ops and social enterprises in rural areas and the need for good legislative support to help them grow and prosper.
Host(s): Bojan Fürst
Featured Speakers/Guests: Wendy Keats

Credits:
Comments:
Topic:

Regional > Canada > New Brunswick


Type: Interview

File Information
Listen
Episode15-WendyKeats.mp3
Download (3)
Episode15-WendyKeats.mp3
46,473k
256kbps Stereo
Comments: (iTunSMPB) 00000000 00000210 00000818 0000000003D120D8 00000000 02C4F441 00000000 00000000 00000000 00000000 00000000 00000000

Listen All