Program Info:Return
(Bojan Furst)
S2E1-Back to the Farm
A story of four women who decided to run farming businesses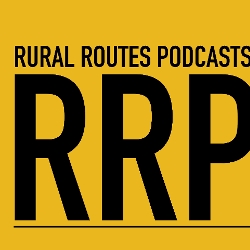 Uploaded by:
@bojanfurst
http://ruralroutespodcasts.com
I am a knowledge mobilization manager at the Leslie Haris Centre of Regional Policy and Development at Memorial University of...
Length:
0:50:57
Uploaded:
8 Sep, 2017
Recording Date:
8 Sep, 2017
Recording Location:
St. John's, NL, Ontario, PEI, and Italy
Logsheet:
none
Language:
English
Topical for:
Timeless
Status:
Complete, Ready to Air
Copyright:
Bojan Fürst and Rebecca Cohoe/The Harris Centre
Program Title: S2E1-Back to the Farm
Description: A Canadian farmer is on average 55 years old. Not these farmers. Rural Routes hosts Rebecca Cohoe and Bojan Fürst bring you the stories of four young women who run farms in Prince Edward Island, Southwestern Ontario, and near Bologna, Italy. Mary-Ellen Godfrey, Lisa Paganelli, Lindsay Menich, and Katrina McQuail share their experiences of going back to the farm and finding ways to operate their farm businesses in their own way.
Host(s): Bojan Fürst, Rebecca Cohoe
Featured Speakers/Guests: Hosts: Bojan Fürst and Rebecca Cohoe Guests: Mary-Ellen Godfrey, Lisa Paganelli, Lindsay Menich, and Katrina McQuail

Credits: Bojan Fürst and Rebecca Cohoe
Comments:
Topic:

Environment > Agriculture
Society and Culture
Society and Culture > Women


Type: Documentary

File Information
Listen
S2E1-Back_to_the_farm.mp3
Download (3)
S2E1-Back_to_the_farm.mp3
97,851k
256kbps Stereo
Comments: (iTunSMPB) 00000000 00000210 000009D2 000000000809869E 00000000 05D4EBC5 00000000 00000000 00000000 00000000 00000000 00000000

Listen All