Program Info:Return
(Cal Koat)
Celt In A Twist September 17 2017
Canada's Contemporary Celtic Radio Hour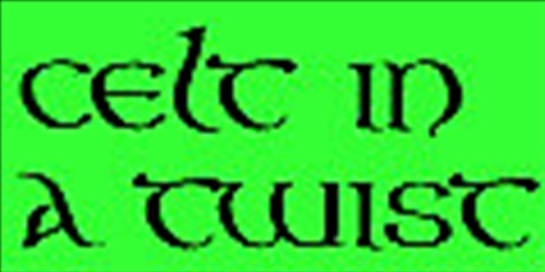 Series:
»
# Episodes:
284
»
Most Recent:
11 Jan, 2019
»
Website:
http://worldbeatcanada.com/ipod/podcast.html
Length:
0:59:43
Uploaded:
15 Sep, 2017
Recording Date:
12 Sep, 2017
Recording Location:
Vancouver, BC, Canada
Logsheet:
logsheet_193441.doc
Language:
English
Topical for:
2 Weeks
Status:
Complete, Ready to Air
Copyright:
Attribution-NonCommercial-NoDerivatives 4.0 International
Program Title: Celt In A Twist September 17 2017
Description: Creative anachronist, Charlie Allan serves up Saor Patrol +new Narrowbacks in da mix on Celt In A Twist!
Host(s): Patricia Fraser
Featured Speakers/Guests: Patricia Fraser - host

Credits: Calcopyrite Communications Inc.
Comments: Contemporary Celtic Radio, from Celtpunk to Acid Croft to New Traditionalist to Celtronica. It's one hour of cutting edge Celtic culled from the charts at www.worldbeatcanada.com and heard weekly on AM 1470, CJVB in Vancouver, featuring the latest sounds and interviews with today's freshest Celts. More music,less malarkey!
Topic:

Arts and Culture > Music > International


Type: Weekly Program

File Information
Listen
Celt_In_A_Twist_September_17_2017
Download (11)
Celt_In_A_Twist_September_17_2017.mp3
71,672k
160kbps Stereo
Comments: (iTunSMPB) 00000000 00000210 00000946 00000000096B572A 00000000 044588E5 00000000 00000000 00000000 00000000 00000000 00000000

Listen All