Program Info:Return
(Bojan Furst)
S2E2 – Julie Bull on research ethics in Indigenous communities
S2E2 – Julie Bull on research ethics in Indigenous communities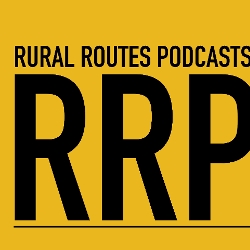 Uploaded by:
@bojanfurst
http://ruralroutespodcasts.com
I am a knowledge mobilization manager at the Leslie Haris Centre of Regional Policy and Development at Memorial University of...
Length:
0:35:45
Uploaded:
21 Sep, 2017
Recording Date:
21 Sep, 2017
Recording Location:
St. John's, NL and Happy Valley-Goose Bay, NL
Logsheet:
none
Language:
English
Topical for:
Timeless
Status:
Complete, Ready to Air
Copyright:
Bojan Fürst/The Harris Centre
Program Title: S2E2 – Julie Bull on research ethics in Indigenous communities
Description: In this episode we dive deep into an issue Indigenous communities and researchers around the world are working together to solve. How do we conduct research so that it benefits communities, respects researches' freedom of inquiry, and all of that in ways that everybody can agree on? Our guide through the tangly issues of research ethics in Indigenous and rural and remote communities is Julie Bull. She was one of the researchers developing new research guidelines with and for NunatuKavut communities in southern and central Labrador.

Host(s): Bojan Fürst, Rebecca Cohoe
Featured Speakers/Guests: Julie Bull, Todd Russell, Fern Brunger

Credits: The Harris Centre
Comments:
Topic:

Education > Policy
Regional > Canada
Society and Culture


Type: Actuality

File Information
Listen
S2E2-IndigenousAndRuralResearchEthics.mp3
Download (4)
S2E2-IndigenousAndRuralResearchEthics.mp3
68,663k
256kbps Stereo
Comments: (iTunSMPB) 00000000 00000210 000008E7 0000000005A3C109 00000000 04178D12 00000000 00000000 00000000 00000000 00000000 00000000

Listen All