Program Info:Return
(Bojan Furst)
S2E3-Food Waste
We look at the complex problem of food waste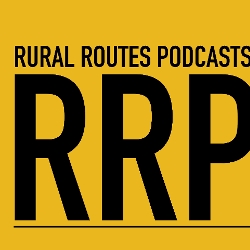 Uploaded by:
@bojanfurst
http://ruralroutespodcasts.com
I am a knowledge mobilization manager at the Leslie Haris Centre of Regional Policy and Development at Memorial University of...
Length:
0:43:38
Uploaded:
6 Oct, 2017
Recording Date:
6 Oct, 2017
Recording Location:
St. John's, NL; Bologna, Italy
Logsheet:
none
Language:
English
Topical for:
Timeless
Status:
Complete, Ready to Air
Copyright:
Bojan Fürst/Rebecca Cohoe/The Harris Centre
Program Title: S2E3-Food Waste
Description: A third of the food we produce on this planet ends up as food waste. In this episode of Rural Routes we talked to Dr. Matteo Vittuari from University of Bologna about the complex problems and issues surrounding food waste. We touched on every aspect of food waste from production to the family dinner table. We also introduced a new segment on Rural Routes that gives a chance to our listeners to share some of their favourite rural spots with the rest of us.
Host(s): Bojan Fürst, Rebecca Cohoe
Featured Speakers/Guests: Dr. Matteo Vittuary

Credits:
Comments:
Topic:

Environment > Agriculture


Type: Actuality

File Information
Listen
S2E3-FoodWaste.mp3
Download (3)
S2E3-FoodWaste.mp3
83,791k
256kbps Stereo
Comments: (iTunSMPB) 00000000 00000210 00000A57 0000000006E1DC19 00000000 04FE6152 00000000 00000000 00000000 00000000 00000000 00000000

Listen All