Program Info:Return
(Mark O'Connor)
Ear Candy - Episode 104
Upbeat Pop and Rock Songs
Series:
»
# Episodes:
138
»
Most Recent:
5 Jul, 2018
»
Website:
https://www.facebook.com/earcandylocalfm/?ref=hl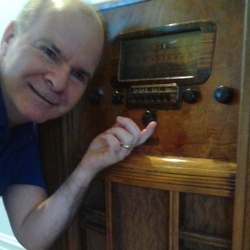 Uploaded by:
Length:
0:57:42
Uploaded:
12 Oct, 2017
Recording Date:
12 Oct, 2017
Recording Location:
CFMH - Localfm - UNB Saint John
Logsheet:
none
Language:
English
Topical for:
Timeless
Status:
Complete, Ready to Air
Copyright:
Creative Commons
Program Title: Ear Candy - Episode 104
Description: Playlist - *means Cancon
Down Here - Shelby Lynne
Forgive It All - Mudcrutch
Cumberland Gap - David Rawlings and Gillian Welch
Street Fighting Sun - Blitzen Trapper
Albuquerque - Mississippi Witch
Wild Child - The Doors
The Changeling - A. C. Newman*
Gee Whiz - Buck 65*
No Pain Wayne - PAPAL VISIT*
The Last Crusade - Sam Roberts Band*
Trophy Wife - Whitehorse*
Honey & Smoke - case/lang*/veirs
Put The Tears Back In - Ancient Shapes*
Sufficiently Suffonsified - Word Burglar*
Host(s): Mark O'Connor
Featured Speakers/Guests:

Credits: Mark O'Connor - DJ
Comments: Ear Candy is a music program of generally upbeat non-hit music both new and old, from artists both unknown to well known.
The idea is to introduce younger audiences to older music they may not know, and to introduce older audiences to lesser known artists and newer music that they may not know.
The emphasis is on catchy music, melodies, musicality, and the show ranges from softer, mellower material to harder blues rock material. In a sense, this is more like radio from yesteryear in that there's a wide range of material as opposed to a narrower range of sounds more common on today's radio stations.
Time references are kept to a minimum so that each episode can be played at any time a radio station sees fit.
Each episode is curated so that each set of songs has something in common sonically, or some other links that make them fit.
Topic:

Arts and Culture > Music


Type: Weekly Program

File Information
Listen
Ear_Candy_-_Episode_104.mp3
Download (16)
Ear_Candy_-_Episode_104.mp3
55,398k
128kbps Mono
Listen All