Program Info:Return
(Bojan Furst)
S2E5: Broadband internet in rural Canada
Exploring the state of rural broadband in Canada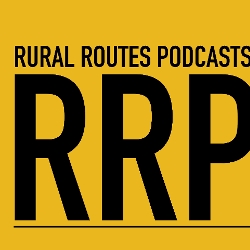 Uploaded by:
@bojanfurst
http://ruralroutespodcasts.com
I am a knowledge mobilization manager at the Leslie Haris Centre of Regional Policy and Development at Memorial University of...
Length:
0:40:08
Uploaded:
3 Nov, 2017
Recording Date:
3 Nov, 2017
Recording Location:
St. John's, NL; Nelson, BC
Logsheet:
none
Language:
English
Topical for:
Timeless
Status:
Complete, Ready to Air
Copyright:
The Harris Centre
Program Title: S2E5: Broadband internet in rural Canada
Description: Access to broadband internet in rural Canada is spotty at best. However, much depends on it. From emergency communications, to economic development projects, to social cohesion, internet in rural areas can open up a myriad of opportunities. In this episode, we explore everything from the history of broadband in rural Canada, to current situation, to community-based efforts to provide broadband access. You will hear from Greg Lay, former mayor of Kaslo in BC, Bob Annis, former director of the Rural Development Institute at Brandon University in Manitoba, Wayne Kelly a researcher currently working at the RDI, Meghan Wrathall, a student at Brandon University, and Dr. Christopher Horsetief from BC who shares a personal story about the importance of broadband internet access in a rural emergency.
Host(s): Bojan Fürst, Rebecca Cohoe
Featured Speakers/Guests: Dr. Christopher Horsethief, Wayne Kelly, Bob Annis, Meghan Wrathall, Greg Lay

Credits: Bojan Fürst and Rebecca Cohoe / The Harris Centre
Comments:
Topic:

News
Politics
Science and Technology > Computers and Internet
Regional > Canada
Society and Culture


Type: Documentary

File Information
Listen
S2E5-Rural_Broadband_-_2017-11-02_2.46_PM.mp3
Download (2)
S2E5-Rural_Broadband_-_2017-11-02_2.46_PM.mp3
77,071k
256kbps Stereo
Comments: (iTunSMPB) 00000000 00000210 00000883 0000000006548E6D 00000000 0497D786 00000000 00000000 00000000 00000000 00000000 00000000

Listen All