Program Info:Return
(Mark O'Connor)
Nocturnes 3
Darker music meant for nighttime listening.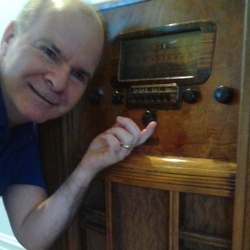 Uploaded by:
Length:
0:58:22
Uploaded:
5 Nov, 2017
Recording Date:
5 Nov, 2017
Recording Location:
Local FM (CFMH), UNB Saint John
Logsheet:
logsheet_195409.pdf
Language:
English
Topical for:
Timeless
Status:
Complete, Ready to Air
Copyright:
Creative Commons
Program Title: Nocturnes 3
Description: Playlist - *means Cancon
Time The Revelator - Gillian Welch
Fractured Fairytale - The Bitter End
Johnstown - Oh Susanna*
Drinking With Strangers - Jesse Sykes & The Sweet Hereafter
Le Vent Nous Portera - Noir Desir
Floating - Jape
Get Miles - Gomez
Another Second Chance - Julie Doiron*
Me - Zolty Cracker*
Remember Thee Serenity - Elevator*
A Burning Snowman - The Sadies*
So Pretty - Kid Dakota
Stumbling Through The Dark - The Jayhawks

Host(s): Mark O'Connor (Friend)
Featured Speakers/Guests:

Credits:
Comments: This program has no time signatures and episodes can be played at any time and in any order.
Should you want or need to be in contact I can be reached via email at marocon@rogers.com
There are log sheets attached with totals for Canadian content, Femcon and time spent talking.
Topic:

Arts and Culture > Music


Type: Weekly Program

File Information
Listen
Nocturnes_-_Episode_3b_mixdown.mp3
Download (5)
Nocturnes_-_Episode_3b_mixdown.mp3
140,114k
320kbps Stereo
Listen All