Program Info:Return
(Bojan Furst)
S2E6 - The Future of Forestry
We explore the changing nature of forestry in Canada.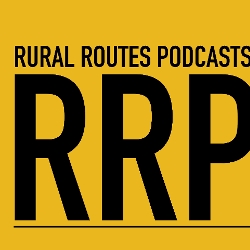 Uploaded by:
@bojanfurst
http://ruralroutespodcasts.com
I am a knowledge mobilization manager at the Leslie Haris Centre of Regional Policy and Development at Memorial University of...
Length:
0:56:29
Uploaded:
17 Nov, 2017
Recording Date:
17 Nov, 2017
Recording Location:
St. John's, NL; Nelson, BC
Logsheet:
none
Language:
English
Topical for:
Timeless
Status:
Complete, Ready to Air
Copyright:
Bojan Fürst and Rebecca Cohoe/The Harris Centre
Program Title: S2E6 - The Future of Forestry
Description: Forests are a part of Canadian identity, and are the basis of an industry that supports thousands across the country (and has for centuries.) While forestry's past played a significant role in the development of many rural places, major shifts, including some as a result of climate change, are shaping a future that might look quite different from what we're used to. Join us for a discussion of the future of forestry. You'll hear voices (and sounds) from the Harrop-Proctor Community Forest, Greg Lay, a life-long forester, Dr. Sarah Breen, a researcher at Selkirk College in Castlegar, BC, and Dr. Philomena of the University of the Highlands and Islands in Inverness.

Host(s): Bojan Fürst, Rebecca Cohoe
Featured Speakers/Guests: Sarah Breen, Greg Lay, Eric Leslie, Floras Disseohoff, Philomena de Lima

Credits: Bojan Fürst and Rebecca Cohoe/The Harris Centre
Comments:
Topic:

Environment > Forestry
Environment > Climate Change
Science and Technology
Regional > Canada > British Columbia


Type: Actuality

File Information
Listen
S2E6_-_Future_of_Forestry.mp3
Download (3)
S2E6_-_Future_of_Forestry.mp3
108,478k
256kbps Stereo
Comments: (iTunSMPB) 00000000 00000210 00000975 0000000008E8FF7B 00000000 0677139C 00000000 00000000 00000000 00000000 00000000 00000000

Listen All