Program Info:Return
(Jan Hall)
Folk Roots Radio Episode 357: Best of 2017 - The Next Fifteen
Check out more of Folk Roots Radio's favourite albums of 2017!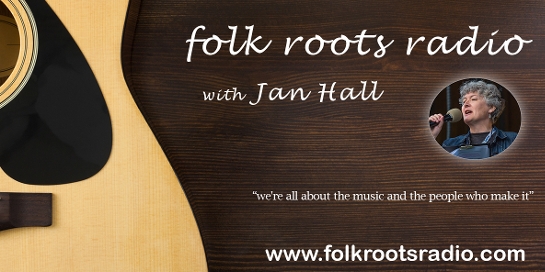 Series:
»
# Episodes:
147
»
Most Recent:
15 Mar, 2019
»
Website:
http://folkrootsradio.com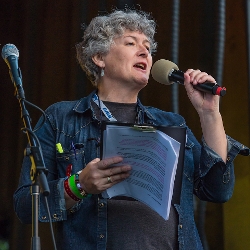 Uploaded by:
@folkrootsradio
http://folkrootsradio.com
All the best in folk, roots, Americana, singer/songwriters and blues… and artist interviews.
Length:
0:58:58
Uploaded:
29 Dec, 2017
Recording Date:
29 Dec, 2017
Recording Location:
Leamington ON
Logsheet:
logsheet_197562.txt
Language:
English
Topical for:
Timeless
Status:
Complete, Ready to Air
Copyright:
Folk Roots Radio... with Jan Hall
Program Title: Folk Roots Radio Episode 357: Best of 2017 - The Next Fifteen
Description: We've already released our Top Ten albums of 2017 – you can find those on Episode 356 of Folk Roots Radio. This time around we tackle 'The Next Fifteen' with an episode featuring some of our favourite tracks from those albums. It's a great privilege to bring lots of great music and interviews to you each week on Folk Roots Radio, something we're looking forward to continuing to do throughout 2018. As always, this list only includes those albums that were received from October 1st, 2016 – September 30th, 2017.
Host(s): Jan Hall
Featured Speakers/Guests: None

Credits: Folk Roots Radio... with Jan Hall

Comments: Visit http://folkrootsradio.com for the full playlist and more information about Folk Roots Radio. Let us know that you play our show on your station and we we'll add your station's logo and website hyperlink to our 'Listen' page and include your station in our social media promotional campaigns. Contact us at jan@folkrootsradio.com for direct website download link.
Topic:

Arts and Culture > Music > Folk & Roots


Type: Weekly Program

File Information
Listen
Jan Hall FRR Episode 357 Best of 2017 - The Next 15
Download (6)
FRR_Episode_357_Best_of_2017_-_The_Next_15.mp3
141,569k
320kbps Stereo
Listen All