Program Info:Return
(Mark O'Connor)
Nocturnes 13
Music for nighttime listening.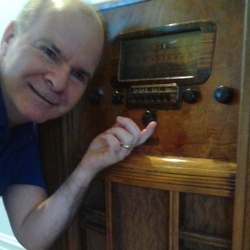 Uploaded by:
Length:
0:58:13
Uploaded:
19 Jan, 2018
Recording Date:
19 Jan, 2018
Recording Location:
Local FM (CFMH), UNB Saint John
Logsheet:
logsheet_198421.pdf
Language:
English
Topical for:
Timeless
Status:
Complete, Ready to Air
Copyright:
Creative Commons
Program Title: Nocturnes 13
Description: Playlist - *means Cancon
To Bring You My Love - PJ Harvey
My Child = Les Butcherettes
Wedding Dress - Mark Lanegan
The Dark Is Rising - Mercury Rev
A L'envers a L'endroit - Noir Desir
Especially Me - Low
Beautiful Things - The Unintended*
Baby Boy - Mother Mother*
I'm Not Running Away - Feist*
We Hovered With Short Wings - The Cowboy Junkies*
Beneath The Leaves - Julie Doiron*
Baby = Warpaint
Till The Going Gets Gone - Lindi Ortega*
Why Does It Feel So Lonely - Lisa Leblanc*

Host(s): Mark O'Connor (Friend)
Featured Speakers/Guests:

Credits:
Comments: The show is available to whoever would like to have it.
There are log sheets attached with totals for Canadian content, Femcon and time spent talking.
Should you want or need to be in contact I can be reached via email at marocon@rogers.com
Topic:

Arts and Culture > Music


Type: Weekly Program

File Information
Listen
Nocturnes_-_Episode_13_mixdown.mp3
Download (6)
Nocturnes_-_Episode_13_mixdown.mp3
139,742k
320kbps Stereo
Listen All