Program Info:Return
(Jan Hall)
Folk Roots Radio Episode 367: Show The Love
A community comes together to support the arts and its new theatre.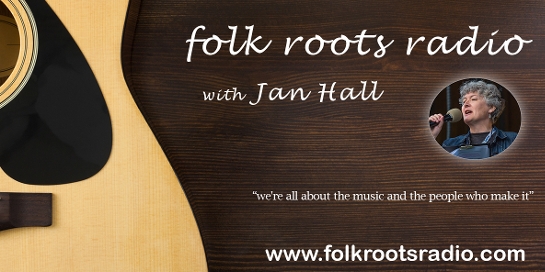 Series:
»
# Episodes:
147
»
Most Recent:
15 Mar, 2019
»
Website:
http://folkrootsradio.com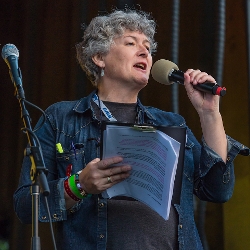 Uploaded by:
@folkrootsradio
http://folkrootsradio.com
All the best in folk, roots, Americana, singer/songwriters and blues… and artist interviews.
Length:
0:59:18
Uploaded:
14 Mar, 2018
Recording Date:
14 Mar, 2018
Recording Location:
Leamington ON
Logsheet:
none
Language:
English
Topical for:
1 Year
Status:
Complete, Ready to Air
Copyright:
Folk Roots Radio... with Jan Hall
Program Title: Folk Roots Radio Episode 367: Show The Love
Description: Episode 367 of Folk Roots Radio is all about a great community project in Leamington Ontario that is using the arts to support revitalization of its uptown core, and, in particular, the completion of The Bank Theatre. We have interviews with Mayor of Leamington John Paterson - who is also a musician; The Bank Theatre board president Ursula Tiessen, and local musicians Neil Quiring and Dale Butler alongside music from a new double CD "Show The Love" featuring local artists sharing their music to support fundraising efforts. It's a very inspiring episode. I hope you'll check it out.
Host(s): Jan Hall
Featured Speakers/Guests: Jan Hall (host) John Paterson, Ursula Tiessen, Neil Quiring, Dale Butler

Credits: Folk Roots Radio... with Jan Hall
Comments: Visit http://folkrootsradio.com for the full playlist and more information about Folk Roots Radio. Let us know that you play our show on your station and we we'll add your station's logo and website hyperlink to our 'Listen' page and include your station in our social media promotional campaigns. Contact us at jan@folkrootsradio.com for direct website download link.
Topic:

Arts and Culture > Music > Folk & Roots


Type: Weekly Program

File Information
Listen
Jan Hall FRR Episode 367 Show The Love
Download (6)
FRR_Episode_367_Show_The_Love.mp3
142,343k
320kbps Stereo
Listen All