Program Info:Return
(Mark O'Connor)
Nocturnes 24
Music for nighttime listening.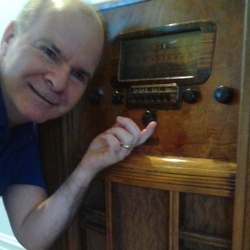 Uploaded by:
Length:
0:57:54
Uploaded:
6 Apr, 2018
Recording Date:
6 Apr, 2018
Recording Location:
Local FM (CFMH), UNB Saint John
Logsheet:
logsheet_202115.pdf
Language:
English
Topical for:
Timeless
Status:
Complete, Ready to Air
Copyright:
Creative Commons
Program Title: Nocturnes 24
Description: Playlist - *means Cancon
L'appartement - Noir Desir
I Have The Touch - Peter Gabriel
Honey Sun - Elbow
How To Be Invisible - Kate Bush
How To Disappear Completely - Radiohead
Phantom Pain - Kid Dakota
Asshole - Lost & Profound*
Blessed - Heather Nova*
Gone For Good - Everlast
June - Pigeon Hole*
Glory Box - Portishead
Gone Baby Gone - Jenn Grant*
One and Two - Rick White*

Host(s): Mark O'Connor (Friend)
Featured Speakers/Guests:

Credits:
Comments: The show is available to whoever would like to have it.
There are log sheets attached with totals for Canadian content, Femcon and time spent talking.
Should you want or need to be in contact I can be reached via email at marocon@rogers.com
Topic:

Arts and Culture > Music


Type: Weekly Program