Program Info:Return
(Mark O'Connor)
Nocturnes 26
Music for nighttime listening.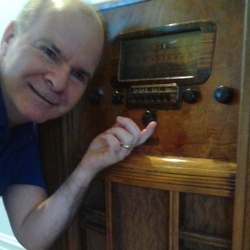 Uploaded by:
Length:
0:57:42
Uploaded:
20 Apr, 2018
Recording Date:
20 Apr, 2018
Recording Location:
Local FM (CFMH), UNB Saint John
Logsheet:
none
Language:
English
Topical for:
Timeless
Status:
Complete, Ready to Air
Copyright:
Creative Commons
Program Title: Nocturnes 26
Description: Playlist - *means Cancon
Private Universe - Crowded House
I'm Alive - Heather Nova*
Forever At Your Feet - Oh Susanna*
The Ghost of Tom Joad - Bruce Springsteen
Rivers Gonna Rise - David & David
Vernie - Blind Melon
The Butcher - The Walking Papers
Little Pistol - Mother Mother*
Take On The Day - The Grapes of Wrath*
Home - Sheryl Crowe
Millions - Dave Usher*
Black Sheep - Natalie Merchant
No One Knows - Young Hines
Dollhouse - The Pack A.D.*
Host(s): Mark O'Connor (Friend)
Featured Speakers/Guests:

Credits:
Comments: The show is available to whoever would like to have it.
There are log sheets attached with totals for Canadian content, Femcon and time spent talking.
Should you want or need to be in contact I can be reached via email at marocon@rogers.com
Topic:

Arts and Culture > Music


Type: Weekly Program

File Information
Listen
Nocturnes_-_Episode_26_mixdown_2.mp3
Download (6)
Nocturnes_-_Episode_26_mixdown_2.mp3
83,103k
192kbps Stereo
Listen All