Program Info:Return
(Mark O'Connor)
Ear Candy - Episode 154
Upbeat Pop and Rock Songs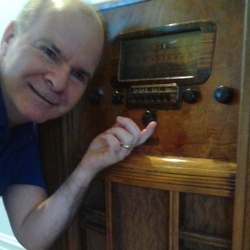 Uploaded by:
Length:
0:57:54
Uploaded:
19 Oct, 2018
Recording Date:
18 Oct, 2018
Recording Location:
CFMH - Localfm - UNB Saint John
Logsheet:
logsheet_210773.pdf
Language:
English
Topical for:
Timeless
Status:
Complete, Ready to Air
Copyright:
Creative Commons
Program Title: Ear Candy - Episode 154
Description: Playlist - *means Cancon
Your Hammer and Your Nail - Oh Pep!
Last Lion of Albion - Neko Case
In My Dreams - Mo Kenney*
Last Time in Love - Sloan*
Good Morning Happiness - Grant Lee Phillips
Life Ain't Never Been Better - Lenny Kravitz
Judge Not - The Interrupters
Make Fun Not Bore - Wordburglar*
Tried To Hold The World In My Mouth - Daniel Romano*
Lonely Children - Foreigner
Jesus Stole My Baby - The Fratellis
Keeper - The Beaches*
Fruits of My Labour - Lucinda Williams
Mother Nature's Son - The Beatles
Boats Can't Break My Goddamn Heart - The Surf Lads*
Host(s): Mark O'Connor
Featured Speakers/Guests:

Credits: Mark O'Connor - DJ
Comments: Ear Candy is a music program of generally upbeat non-hit music both new and old, from artists both unknown to well known.
The idea is to introduce younger audiences to older music they may not know, and to introduce older audiences to lesser known artists and newer music that they may not know.
The emphasis is on catchy music, melodies, musicality, and the show ranges from softer, mellower material to harder blues rock material. In a sense, this is more like radio from yesteryear in that there's a wide range of material as opposed to a narrower range of sounds more common on today's radio stations.
Time references are kept to a minimum so that each episode can be played at any time a radio station sees fit.
Each episode is curated so that each set of songs has something in common sonically, or some other links that make them fit.
Topic:

Arts and Culture > Music


Type: Weekly Program

File Information
Listen
Ear_Candy_-_Episode_154.mp3
Download (12)
Ear_Candy_-_Episode_154.mp3
55,597k
128kbps Stereo
Listen All