Program Info:Return
(Mark O'Connor)
Ear Candy 162
Upbeat Pop Rock Songs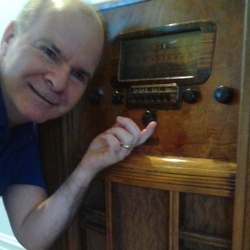 Uploaded by:
Length:
0:58:23
Uploaded:
3 Jan, 2019
Recording Date:
3 Jan, 2019
Recording Location:
CFMH - Localfm - UNB Saint John
Logsheet:
logsheet_213927.pdf
Language:
English
Topical for:
Timeless
Status:
Complete, Ready to Air
Copyright:
Creative Commons
Program Title: Ear Candy 162
Description: Playlist - *means Cancon
Now That You've Gone - The Raconteurs
The Wanderer - Arthur Buck
Tommy's Congo - Steve Gunn
Happy With You - Paul McCartney
You Bring The Summer - The Monkees
Last Year - Gareth Inkster*
Easily Charmed By Fools - The Claypool Lennon Delerium
Shake The Hand - Lee Harvey Osmond
Mythologie - Mon Doux Saigneur*
People Think They Know Me - Sloan*
Between The Blades of Grass - Daniel Romano*
Warranty - Meat Puppets
Vote For Me - The Specials
Host(s): Mark O'Connor
Featured Speakers/Guests:

Credits: Mark O'Connor - DJ
Comments: Ear Candy is a music program of generally upbeat non-hit music both new and old, from artists both unknown to well known.
The idea is to introduce younger audiences to older music they may not know, and to introduce older audiences to lesser known artists and newer music that they may not know.
The emphasis is on catchy music, melodies, musicality, and the show ranges from softer, mellower material to harder blues rock material. In a sense, this is more like radio from yesteryear in that there's a wide range of material as opposed to a narrower range of sounds more common on today's radio stations.
Time references are kept to a minimum so that each episode can be played at any time a radio station sees fit.
Each episode is curated so that each set of songs has something in common sonically, or some other links that make them fit.
Topic:

Arts and Culture


Type: Weekly Program