Program Info:Return
(Lorne VanSinclair)
Backbeat Episode 97 (August 21, 2022)
Fun stuff on Backbeat this week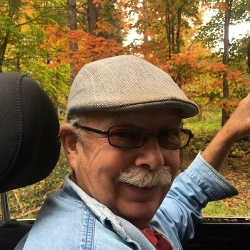 Uploaded by:
Lorne has been involved in collecting and broadcasting vintage music all his life, which is a long time. He got...
Length:
0:58:11
Uploaded:
4 Sep, 2022
Recording Date:
21 Aug, 2022
Recording Location:
Orillia, Ontario
Logsheet:
logsheet_273755.pdf
Language:
English
Topical for:
Timeless
Status:
Complete, Ready to Air
Copyright:
Most music is Public Domain, show itself is copyright Lorne VanSinclair
Program Title: Backbeat Episode 97 (August 21, 2022)
Description: Fun stuff on Backbeat this week, we get a "modern" (i.e. 1950s) take on an old children's song, Brad Strang gives a rock classic the banjo treatment. In between all that we'll listen to The Collins Kids, some Cajun from Lee Sonnier, country from Patsy Cline (again!) and Eddy Arnold, blues from Otis Rush and well hear Neil Young's very first (and very rare) record from 1963 with his group The Squires, pictured here.
Host(s): Lorne VanSinclair
Featured Speakers/Guests:

Credits:
Comments: Closing is at about the 56 minute mark, plenty of instrumental fill after that which can be cut or faded at any time that suits.
Email me for more options or custom promos etc.
Topic:

Arts and Culture > Music > Folk & Roots
Arts and Culture > Music > R & B
Arts and Culture > Music > Jazz


Type: Weekly Program

File Information
Listen
Lorne VanSinclair Backbeat 2022-08-21 Full no breaks
Download (2)
Backbeat_Episode_97_August_21_2022.mp3
139,655k
320kbps Stereo
Listen All