Program Info:Return
(cjsfprog)
Do It With Others
The rise of DIY culture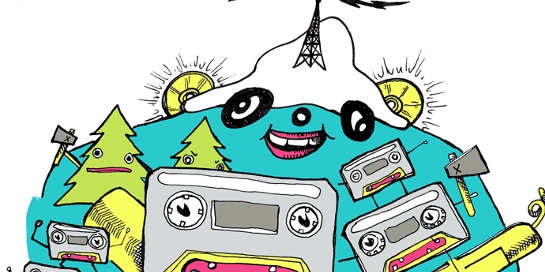 Series:
»
# Episodes:
19
»
Most Recent:
24 Feb, 2017
»
Website:
http://www.cjsf.ca
Length:
0:37:01
Uploaded:
24 Feb, 2017
Recording Date:
23 Feb, 2017
Recording Location:
Logsheet:
none
Language:
English
Topical for:
Timeless
Status:
Complete, Ready to Air
Copyright:
Attribution-NonCommercial 4.0 International
Program Title: Do It With Others
Description: Do It With Others explores the rise of DYI culture in Vancouver, from bee keeping to 3D printing, and how this self-sufficiency movement is impacting the cultural landscape.
Digital media artist Leslie Kennah has been exploring life through a lens for over a decade. A freelance photographer, videographer and editor, Leslie brings her love of wild places, taste for adventure and insatiable curiosity to every story she explores.

Jahrine Lebel is a Vancouver based writer, communications specialist and lover of the outdoors.

Oliver Nickels is a freelance audio engineer and music producer with over a decade of experience in the field. Working out of his studio in Vancouver's Chinatown, he creates and records everything from dance music, to film scores and documentary voice over.
Host(s): Leslie Kennah, Jahrine Lebel and Oliver Nickels
Featured Speakers/Guests:

Credits: Produced by Leslie Kennah, Jahrine Lebel and Oliver Nickels
Comments: Completed as part of CJSF's Making Time for Radio Grant with funding from the Community Radio Fund of Canada
Topic:

Arts and Culture
Science and Technology
Society and Culture


Type: Documentary

File Information
Listen
DIY_Radio_Doc_2.6_FINAL.mp3
Download (2)
DIY_Radio_Doc_2.6_FINAL.mp3
88,864k
320kbps Stereo
Comments: (iTunSMPB) 00000000 00000210 00000942 0000000005D6D5AE 00000000 054BC58D 00000000 00000000 00000000 00000000 00000000 00000000

Listen All