Program Info:Return
(cjsfprog)
A Festival for the Rest of Y'all
Vancouver's Grassroots Music Fest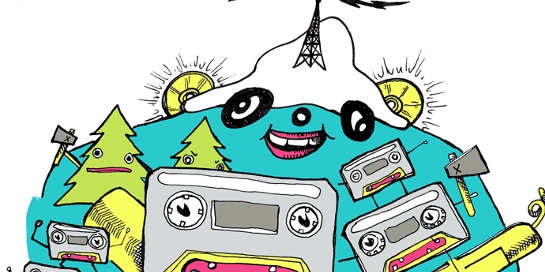 Series:
»
# Episodes:
19
»
Most Recent:
24 Feb, 2017
»
Website:
http://www.cjsf.ca
Length:
0:10:44
Uploaded:
24 Feb, 2017
Recording Date:
2 Feb, 2017
Recording Location:
Vancouver
Logsheet:
none
Language:
English
Topical for:
Timeless
Status:
Complete, Ready to Air
Copyright:
Attribution-NonCommercial 4.0 International
Program Title: A Festival for the Rest of Y'all
Description: Music Waste is Vancouver's long-running community organized and focused alternative and underground music festival. In A Festival for the Rest of Y'all, Jamie Cessford digs into the event's history with founding members.
Jamie Cessford is CJSF's Arts & Entertainment Coordinator, co-host of the Vancouver Mixtape (with CJSF Public Affairs & Talk Coordinator Jesse Wentzloff) and an avid participant in Vancouver's independent arts and music scene.

Host(s): Jamie Cessford
Featured Speakers/Guests:

Credits: Produced by Jamie Cessford
Comments: Completed as part of CJSF's Making Time for Radio Grant with funding from the Community Radio Fund of Canada
Topic:

Arts and Culture > Visual Arts
Regional > Canada > British Columbia
Society and Culture
Arts and Culture > Music


Type: Documentary

File Information
Listen
Jamie_Cessford_-_Music_Waste.mp3
Download (1)
Jamie_Cessford_-_Music_Waste.mp3
15,484k
192kbps Mono
Listen All