Program Info:Return
(Bojan Furst)
S2E8-Christmas in Pang
We talk to a teacher and students in Pangnirtung, nunavut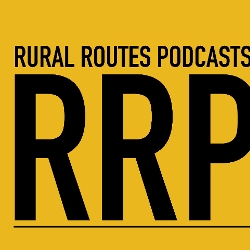 Uploaded by:
@bojanfurst
http://ruralroutespodcasts.com
I am a knowledge mobilization manager at the Leslie Haris Centre of Regional Policy and Development at Memorial University of...
Length:
0:51:08
Uploaded:
15 Dec, 2017
Recording Date:
15 Dec, 2017
Recording Location:
CHMR
Logsheet:
none
Language:
English
Topical for:
Timeless
Status:
Complete, Ready to Air
Copyright:
Bojan Fürst and Rebecca Cohoe/The Harris Centre
Program Title: S2E8-Christmas in Pang
Description: Santa doesn't have to go far to reach the children of Pangnirtung, Nunavut. For this very special holiday episode, we chat with A.J., Jasmine, Sheila, Steven, Rhoda, Tasha, Sipula, Myra, and Phoebe along with their teacher, Jonny Lush, from their school in the small community on Baffin Island. From their favourite holiday traditions, to the most popular bands in Pang (as the locals call it), join us as they answer our questions, share their talents, and open our eyes to the things they love about where they live. Jonny also shares his experiences as a teacher raised in the South but living and working in the North.

Host(s): Bojan Fürst, Rebecca Cohoe
Featured Speakers/Guests: Jonny Lush, A.J., Jasmine, Sheila, Steven, Rhoda, Tasha, Sipula, Myra, and Phoebe

Credits: Bojan Fürst and Rebecca Cohoe/The Harris Centre
Comments:
Topic:

Arts and Culture
Regional > Canada > The North
Education
Regional > Canada
Society and Culture


Type: Documentary

File Information
Listen
S2E8-Christmas_in_Pang.mp3
Download (4)
S2E8-Christmas_in_Pang.mp3
98,206k
256kbps Stereo
Comments: (iTunSMPB) 00000000 00000210 00000975 000000000810FF7B 00000000 05DA5786 00000000 00000000 00000000 00000000 00000000 00000000

Listen All