Program Info:Return
(Bojan Furst)
S2E9-Fantasy Farming
We explore the world of video farming games.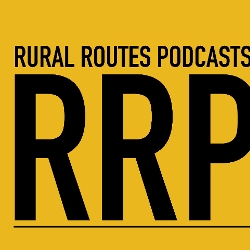 Uploaded by:
@bojanfurst
http://ruralroutespodcasts.com
I am a knowledge mobilization manager at the Leslie Haris Centre of Regional Policy and Development at Memorial University of...
Length:
0:47:42
Uploaded:
13 Jan, 2018
Recording Date:
13 Jan, 2018
Recording Location:
St. John's, NL
Logsheet:
none
Language:
English
Topical for:
Timeless
Status:
Complete, Ready to Air
Copyright:
Bojan Fürst and Rebecca Cohoe/The Harris Centre
Program Title: S2E9-Fantasy Farming
Description: While the numbers of farms in North America are decreasing every year, virtual farms are thriving. What does the bounty of farming related computer, video and mobile games say about the urban-rural divide? Are they just dumb time wasters, or could they actually be used to help create both knowledge and understanding? Join us for a (slightly goofy) chat about virtual pigs and cows, and the millions of people playing them. Our guests include video game researcher and film and media studies professor Dr. Alenda Chang of University of California, Santa Barbara and gamer Andrew Cohoe. We'll also ask Jane Tucker, originally of Southern Ontario, but now living in St. Philips, Newfoundland and Labrador, what puts her town on the map.
Host(s): Bojan Fürst and Rebecca Cohoe
Featured Speakers/Guests: Dr. Alenda Chang, Andrew Cohoe, Jane Tucker, Amy Jones

Credits: Bojan Fürst and Rebecca Cohoe/The Harris Centre
Comments:
Topic:

Arts and Culture
Environment
Environment > Agriculture
Science and Technology > Computers and Internet
Society and Culture


Type: Documentary

File Information
Listen
S2E9-Fantasy_Farming.mp3
Download (4)
S2E9-Fantasy_Farming.mp3
91,596k
256kbps Stereo
Comments: (iTunSMPB) 00000000 00000210 00000775 000000000785FF7B 00000000 0575797C 00000000 00000000 00000000 00000000 00000000 00000000

Listen All