Program Info:Return
(Bojan Furst)
S2E10-Opioid crisis in rural Canada Pt. 1
We share personal stories of addiction and community responses to opioid crisis in rural Canada.
Content Warning
Discussing difficult subjects of drug overdose, grief, drug abuse, struggle with addiction and recovery.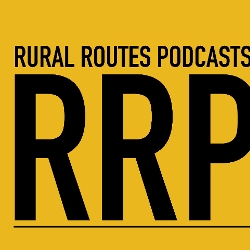 Uploaded by:
@bojanfurst
http://ruralroutespodcasts.com
I am a knowledge mobilization manager at the Leslie Haris Centre of Regional Policy and Development at Memorial University of...
Length:
1:09:56
Uploaded:
26 Jan, 2018
Recording Date:
26 Jan, 2018
Recording Location:
St. John's, NL
Logsheet:
none
Language:
English
Topical for:
Timeless
Status:
Complete, Ready to Air
Copyright:
Bojan Fürst and Rebecca Cohoe/The Harris Centre
Program Title: S2E10-Opioid crisis in rural Canada Pt. 1
Description: The opioid crisis impacts hundreds of thousands of lives across North America and rural areas are increasingly at risk. To investigate the impacts of opioids in rural contexts, we're presenting a special two-episode edition of Rural Routes, featuring stories from both individuals and institutions with experience on the frontlines of the rural opioid crisis. These difficult and sometimes inspiring stories address important questions about the fight against opioid addiction; are rural communities disproportionately affected? How are individuals and institutions working, or not working, to help communities heal? Is enough being done? In this we hear stories of personal challenge and determination from Stephen Miller, a recovering user and vivid storyteller, and Susan Boone and Brian Reese, whose personal experiences led them to organize a community-based harm reduction program on a small island off the coast of Newfoundland.
Host(s): Bojan Fürst and Rebecca Cohoe
Featured Speakers/Guests: Stephen Miller, Susan Boone, Brian Reese

Credits: Bojan Fürst and Rebecca Cohoe/The Harris Centre
Comments:
Topic:

Health > Mental Health
Health > Pharmacuticals
Regional > Canada
Society and Culture
Health > Addiction


Type: Documentary

File Information
Listen
S2E10-Opioid_Crisis_in_rural_Canada_Pt.1.mp3
Download (3)
S2E10-Opioid_Crisis_in_rural_Canada_Pt.1.mp3
134,279k
256kbps Stereo
Comments: (iTunSMPB) 00000000 00000210 00000A21 000000000B078B4F 00000000 0800C349 00000000 00000000 00000000 00000000 00000000 00000000

Listen All