Program Info:Return
(Bojan Furst)
S2E11-Opioid Crisis in Rural Canada
The opioid crisis impacts thousands of lives across rural Canada - Pt. II
Content Warning
Discussion about opioid drug addiction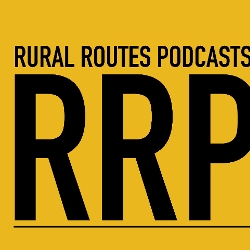 Uploaded by:
@bojanfurst
http://ruralroutespodcasts.com
I am a knowledge mobilization manager at the Leslie Haris Centre of Regional Policy and Development at Memorial University of...
Length:
1:04:02
Uploaded:
9 Feb, 2018
Recording Date:
9 Feb, 2018
Recording Location:
CHMR
Logsheet:
none
Language:
English
Topical for:
Timeless
Status:
Complete, Ready to Air
Copyright:
Bojan Fürst
Program Title: S2E11-Opioid Crisis in Rural Canada
Description: The opioid crisis impacts hundreds of thousands of lives across North America and rural areas are increasingly at risk. To investigate the impacts of opioids in rural contexts, we're presenting a special two-episode edition of Rural Routes, featuring stories from both individuals and institutions with experience on the frontlines of the rural opioid crisis. These difficult and sometimes inspiring stories address important questions about the fight against opioid addiction; are rural communities disproportionately affected? How are individuals and institutions working, or not working, to help communities heal? Is enough being done? In this last part of our look at the opioid crisis you will hear from Michele Specht and Jodi Salvo from Ohio, Dr. Tara Gomes from Toronto, Mae Katt from Thunder Bay, and Justice Peter Wright from Perth, Ontario.
Host(s): Bojan Fürst, Rebecca Cohoe
Featured Speakers/Guests: Michele Specht, Jodi Salvo, Justice Peter Wright, Mae Katt, Dr. Tara Gomes

Credits: Bojan Fürst, Rebecca Cohoe/The Harris Centre
Comments:
Topic:

Health > Addiction


Type: Documentary

File Information
Listen
S2E11-Opioid crisis Pt. 2
Download (2)
S2E11-Opioid_Crisis_in_Rural_Canada_Pt._2.mp3
61,542k
128kbps Mono
Listen All