Program Info:Return
(Bojan Furst)
S2E13-National Parks Pt. 1
We look at National Parks and other protected areas in rural context.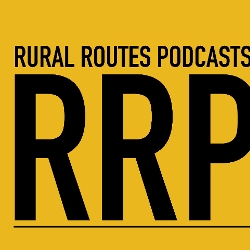 Uploaded by:
@bojanfurst
http://ruralroutespodcasts.com
I am a knowledge mobilization manager at the Leslie Haris Centre of Regional Policy and Development at Memorial University of...
Length:
0:56:17
Uploaded:
22 Mar, 2018
Recording Date:
22 Mar, 2018
Recording Location:
CHMR
Logsheet:
none
Language:
English
Topical for:
Timeless
Status:
Complete, Ready to Air
Copyright:
Bojan Fürst / The Harris Centre
Program Title: S2E13-National Parks Pt. 1
Description: When it comes to Canadian identity, the popular imagination summons forests, wildlife, and untouched nature that goes on forever. In some ways, our national parks reflect that idyllic picture; however, in other ways, they are complex, complicated, and contested. Join us for the first in a two-part look at how our national parks are created, who determines what we do with our natural spaces, and the impact that parks have on the people who live in and around them. We'll chat with Dr. Phillip Vannini, Dr. Alistair Bath, Dr. John Calder and Colleen Kennedy.
Host(s): Bojan Fürst, Rebecca Cohoe
Featured Speakers/Guests: Phillip Vannini, John Calder, Alistair Bath, Colleen Kennedy

Credits: Bojan Fürst and Rebecca Cohoe/ The Harris Centre
Comments:
Topic:

Environment
Regional > Canada
Society and Culture


Type: Documentary

File Information
Listen
Furst S2E13-National Parks Pt. 1
Download (4)
S2E13-National_Parks_Pt._1.mp3
54,109k
128kbps Stereo
Listen All