Program Info:Return
(Bojan Furst)
S2E15 – Self-care: Rural doctors support each other
Rural doctors who built their own support network.
Content Warning
At one point in the show there is a conversation about an obstetric death, a death of a child, and a stillbirth.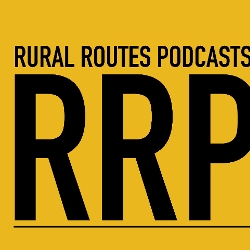 Uploaded by:
@bojanfurst
http://ruralroutespodcasts.com
I am a knowledge mobilization manager at the Leslie Haris Centre of Regional Policy and Development at Memorial University of...
Length:
0:46:45
Uploaded:
26 Apr, 2018
Recording Date:
24 Apr, 2018
Recording Location:
St. John's, NL
Logsheet:
none
Language:
English
Topical for:
Timeless
Status:
Complete, Ready to Air
Copyright:
Bojan Fürst/The Harris Centre
Program Title: S2E15 – Self-care: Rural doctors support each other
Description: Being doctor in a rural community has unique challenges; from knowing too much about your friends and neighbours, to being the first line of defense in difficult life or death situations, it can be hard to find someone who really understands. This time on Rural Routes, we listen in on a group of four women, each practising in, or with experience in, rural Ontario communities, whose informal support network has become a crucial line of support, both in terms of their work and their lives. Join us as they laugh about their experiences, share their most challenging experiences, and explain why, despite the distance between them and their busy schedules, they make time to connect.
Host(s): Bojan Fürst, Rebecca Cohoe
Featured Speakers/Guests: Elaine Blau, Merrilee Brown, Rochelle Dworkin, Kate Miller

Credits: Bojan Fürst, Rebecca Cohoe/The Harris Centre
Comments:
Topic:

Regional > Canada
Health
Society and Culture


Type: Documentary

File Information
Listen
S2E15-Building a support network for rural doctors
Download (4)
S2E15-Building_a_support_network_for_rural_doctors.mp3
44,955k
128kbps Stereo
Listen All