Program Info:Return
(Bojan Furst)
S3E1 - When work keeps families apart
Long distance commuting is a fact of life in rural Canada, but families pay the price.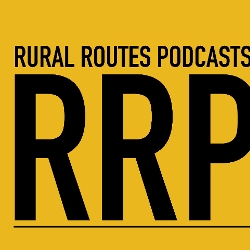 Uploaded by:
@bojanfurst
http://ruralroutespodcasts.com
I am a knowledge mobilization manager at the Leslie Haris Centre of Regional Policy and Development at Memorial University of...
Length:
0:47:30
Uploaded:
1 Oct, 2018
Recording Date:
1 Oct, 2018
Recording Location:
CHMR
Logsheet:
none
Language:
English
Topical for:
Timeless
Status:
Complete, Ready to Air
Copyright:
Bojan Fürst
Program Title: S3E1 - When work keeps families apart
Description: For many Canadians, especially in rural areas, long distance commuting for work, often in natural resources extraction industries, is a fact of life. The income those workers bring back to their hometowns often keeps those communities going, but there is a price to pay.The families of the long distance workers often pay that price. That's what we are looking into in the first episode of Season 3 of Rural Routes.
Host(s): Bojan Fürst, Rebecca Cohoe
Featured Speakers/Guests:

Credits: Bojan Fürst and Rebecca Cohoe / Harris Centre
Comments:
Topic:

Politics
Regional > Canada
Health
Society and Culture


Type: Documentary

File Information
Listen
S3E1-When_work_keeps_families_apart.wav
Download (2)
S3E1-When_work_keeps_families_apart.wav
502,780k
176kbps Stereo
Listen All