Program Info:Return
(Bojan Furst)
S3E2 – Community First Tourism Development
We take a look at rural tourism development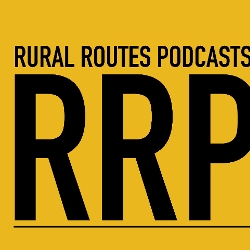 Uploaded by:
@bojanfurst
http://ruralroutespodcasts.com
I am a knowledge mobilization manager at the Leslie Haris Centre of Regional Policy and Development at Memorial University of...
Length:
0:58:01
Uploaded:
17 Oct, 2018
Recording Date:
17 Oct, 2018
Recording Location:
St. John's, NL
Logsheet:
none
Language:
English
Topical for:
Timeless
Status:
Complete, Ready to Air
Copyright:
Bojan Fürst
Program Title: S3E2 – Community First Tourism Development
Description: Developing rural tourism is a complicated process fraught with pitfalls, but, when done right, it provides economic and social benefits to rural communities. In this episode we talk to researchers and practitioners about tourism development in Newfoundland and Labrador, Scotland, Denmark, Alberta, and BC. And, if you speak Klingon, you're in luck- this rural tourism episode includes a trip to Vulcan! So, come with us where no episode has gone before.
Host(s): Bojan Fürst, Rebecca Cohoe
Featured Speakers/Guests: Mark Stoddard, Karin Larsen, Heather Mair, Jane Severs

Credits: Bojan Fürst and Rebecca Cohoe/ The Harris Centre
Comments:
Topic:

Politics
Arts and Culture
Environment
Regional > Canada
Society and Culture


Type: Documentary

File Information
Listen
S3E2-Community_First_Tourism_Development.wav
Download (3)
S3E2-Community_First_Tourism_Development.wav
614,109k
176kbps Stereo
Listen All