Program Info:Return
(Bojan Furst)
S3E3-The Country Mouse and The City Mouse
A discussion about rural-urban interaction
Content Warning
At one point an interviewee says :Shit."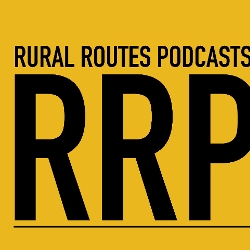 Uploaded by:
@bojanfurst
http://ruralroutespodcasts.com
I am a knowledge mobilization manager at the Leslie Haris Centre of Regional Policy and Development at Memorial University of...
Length:
0:36:37
Uploaded:
13 Nov, 2018
Recording Date:
13 Nov, 2018
Recording Location:
CHMR
Logsheet:
none
Language:
English
Topical for:
Timeless
Status:
Complete, Ready to Air
Copyright:
Bojan Fürst/Harris centre
Program Title: S3E3-The Country Mouse and The City Mouse
Description: Everybody knows the old story of the Country Mouse and the City Mouse. In this episode of Rural Routes, Dr. David Freshwater of University of Kentucky and Dr. Kevin Morgan from the University of Wales suggest we better develop some new ways of understanding the differences, and dependencies, between rural and urban populations. In the age of globalization, climate change, and just-in-time deliveries, what do rural and urban need, want, and expect from each other? Our guests both have incredible knowledge and experience, and you might even laugh a couple of times too.
Host(s): Bojan Fürst, Rebecca Cohoe
Featured Speakers/Guests: Kevin Morgan, David Freshwater

Credits: Bojan Fürst/Harris centre
Comments:
Topic:

Politics
Regional
Environment
Society and Culture


Type: Documentary

File Information
Listen
S3E3-The_country_mouse_and_the_city_mouse.wav
Download (1)
S3E3-The_country_mouse_and_the_city_mouse.wav
387,564k
176kbps Stereo
Listen All