Program Info:Return
(Bojan Furst)
S3E5 – Rural Media
A look at rural media.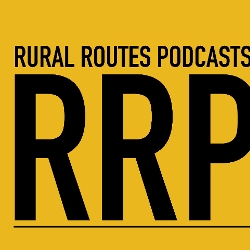 Uploaded by:
@bojanfurst
http://ruralroutespodcasts.com
I am a knowledge mobilization manager at the Leslie Haris Centre of Regional Policy and Development at Memorial University of...
Length:
0:42:07
Uploaded:
30 Jan, 2019
Recording Date:
30 Jan, 2019
Recording Location:
St. John's, NL
Logsheet:
none
Language:
English
Topical for:
Timeless
Status:
Complete, Ready to Air
Copyright:
Bojan Fürst/The Harris Centre
Program Title: S3E5 – Rural Media
Description: Media industry is in trouble. For a long time now it has been shedding jobs and converging into ever larger corporate entities where profits outweigh any residual sense of responsibility to small communities for whom a local paper is often a necessity. Are there solutions? In this episode we will bring you interviews with journalists working a community owned paper in Blyth, Ontario and a co-op station in Nelson, BC as well as a conversation with two researchers from the Caribbean islands of Curaçao and Aruba studying journalism practices in small island settings.
Host(s): Bojan Fürst
Featured Speakers/Guests:

Credits: Bojan Fürst
Comments:
Topic:

Arts and Culture > Radio Arts
Regional
Education
Society and Culture


Type: Documentary