Program Info:Return
(Mark O'Connor)
Ear Candy 179
Upbeat Pop and Rock Songs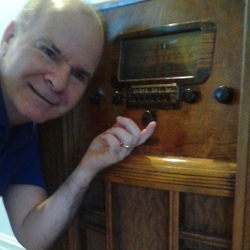 Uploaded by:
Length:
0:58:07
Uploaded:
30 May, 2019
Recording Date:
30 May, 2019
Recording Location:
CFMH - Localfm - UNB Saint John
Logsheet:
logsheet_220520.pdf
Language:
English
Topical for:
Timeless
Status:
Complete, Ready to Air
Copyright:
Creative Commons
Program Title: Ear Candy 179
Description: Playlist - *means Cancon
Stoned Thought - Partner*
Living on Top - Brian Olive
Sugarland - SIRR*
Rhyme O'Clock - Wordburglar*
Let It In - Sam Roberts*
I'm So Tired - The Beatles
Heads Gonna Roll - Jenny Lewis
Good Time Roll - The Cars
Tonight - Gary Flanagan*
Wake Me When It's Over - The Cranberries
Hurry Down Doomsday - Elvis Costello
Fabulously Absolute - Joe Jackson
Same - Matthew Logan Vasquez

Host(s): Mark O'Connor
Featured Speakers/Guests:

Credits: Mark O'Connor - DJ
Comments: Ear Candy is a music program of generally upbeat non-hit music both new and old, from artists both unknown to well known.
The idea is to introduce younger audiences to older music they may not know, and to introduce older audiences to lesser known artists and newer music that they may not know.
The emphasis is on catchy music, melodies, musicality, and the show ranges from softer, mellower material to harder blues rock material. In a sense, this is more like radio from yesteryear in that there's a wide range of material as opposed to a narrower range of sounds more common on today's radio stations.
Time references are kept to a minimum so that each episode can be played at any time a radio station sees fit.
Each episode is curated so that each set of songs has something in common sonically, or some other links that make them fit.
Topic:

Arts and Culture > Music


Type: Weekly Program