Program Info:Return
(Julia Cameron)
For the Birds Podcast - Episode 01 - Introduction to Birds
Topics: "what are birds", avian evolutionary history, conservation, extinctions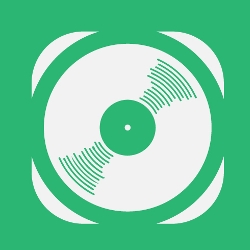 Uploaded by:
Length:
0:27:51
Uploaded:
5 Jun, 2019
Recording Date:
3 Jun, 2019
Recording Location:
Caper Radio CJBU, Sydney, NS, Canada
Logsheet:
none
Language:
English
Topical for:
Timeless
Status:
Complete, Ready to Air
Copyright:
Program Title: For the Birds Podcast - Episode 01 - Introduction to Birds
Description: This series takes a look into our feathered friends (or foes) – the birds! Hosted by Julia "Jules" Cameron (BSc. Biology/Psychology, CBU and Station Manager at Caper Radio CJBU), "For the Birds" explores different groups of avian species, their ecology, the threat of climate change, and the need for conservation. This program is recorded in-studio at Caper Radio CJBU, Cape Breton University's campus radio station in Sydney, Nova Scotia.
Host(s): Julia "Jules" Cameron
Featured Speakers/Guests:

Credits:
Comments: *Songs used:
The Beatles - Blackbird
The Trashmen - Surfin' Bird
Topic:

Environment > Climate Change
Science and Technology > Earth Sciences
Environment > Biodiversity


Type: Weekly Program

File Information
Listen
Jules Cameron
Download (8)
For_the_Birds_-_Episode_01_-_Introduction_to_Birds_better_quality.mp3
26,737k
128kbps Stereo
Listen All