Program Info:Return
(David Blaine)
Balmoral Blues EP-82
Weekly Blues Radio Show produced in the Shuswap, British Columbia
Series:
»
# Episodes:
45
»
Most Recent:
31 Jul, 2020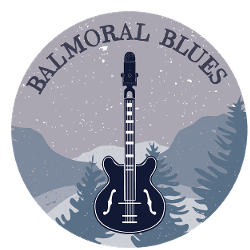 Uploaded by:
Discussing all things blues from beautiful Balmoral, British Columbia.
Length:
0:56:50
Uploaded:
7 Oct, 2019
Recording Date:
6 Oct, 2019
Recording Location:
Balmoral, British Columbia, Canada
Logsheet:
logsheet_226168.pdf
Language:
English
Topical for:
Timeless
Status:
As Broadcast
Copyright:
Program Title: Balmoral Blues EP-82
Description: Episode 82 features my interview with soul blues singer Billy Price who was first noticed in the early 1970's as singer for Roy Buchanan and now in his fourth decade is producing his best work. Also listen for music from Vivian Vance Kelly, The Allman Brothers Band, Heather Newman, Sunday Wilde & the 1 Eyed Jacks, Ben Racine Band, and Otis Clay.
Host(s): David Blaine
Featured Speakers/Guests: Billy Price

Credits:
Comments:
Topic:

Arts and Culture


Type: Weekly Program

File Information
Listen
Host: David Blaine Balmoral Blues
Download (4)
Ep-82_Balmoral_Blues.mp3
136,617k
320kbps Stereo
Comments: As aired 2019-10-06

Listen All