Program Info:Return
(Lori Jean Finnil)
Drug-Free Process for Depression Anxiety PTSD Anorexia
'she visually develops a spiritual sense of home'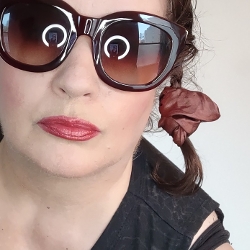 Uploaded by:
@lorifinnila
http://loriinthekitchen.blogspot.com
Lori Jean Finnila is an expert radio host and producer who is well-versed lyrically in music and produces her own...
Length:
0:30:51
Uploaded:
2 Nov, 2019
Recording Date:
16 Oct, 2019
Recording Location:
Portland, OR
Logsheet:
none
Language:
English
Topical for:
Timeless
Status:
Complete, Ready to Air
Copyright:
Lori Jean Finnila 2019
Program Title: Drug-Free Process for Depression Anxiety PTSD Anorexia
Description: My Envisioned Mind Process, created by Beverley F. Searle, honors degree and graduate certified independent researcher and health consultant, is one awarded Top Most Popular Health and Fitness Service in the Melbourne, Australia area three years in a row and Gold Award Winner from the Mental Health Services Conferences for Australasia for Best Consumer Achievement 1999, Volunteer of the Year of the Schizophrenia Fellowship of South Australia, who helps Depression Anxiety PTSD Anorexia through a unique new drug-free process allowing you to alleviate your adversities and reclaim your life.
By 1998, after years of research, testing, and effort, Beverley F. Searle (Australia) developed the My Envisioned Mind (My.EM) process out of the necessity to heal her own trauma. The residual impact of her childhood traumas led to a diagnosis of Dissociative Identity Disorder. Later, after suffering under the weight of various mood-altering drugs, she researched and ultimately developed her own cure.
The resulting My.EM process has since been utilized by individuals suffering from various disorders precipitated by trauma including those suffering from schizophrenia, bipolar disorder, BPD, panic and anxiety disorders, eating disorders, depression, and addictions, as well as DID and PTSD. By 2017, Searle had also explored using it for anything that blocks or hinders an individual from accomplishing their goals, including business and weight loss.

Opening song, Ten Little Girls by Lori Jean Finnila
Host(s): Lori Jean Finnila
Featured Speakers/Guests: Beverley Searles

Credits: Music by Lori Jean Finnila
Comments:
Topic:

Health > Mental Health


Type: Interview