Program Info:Return
(David Blaine)
Balmoral Blues EP-103
Weekly Blues Radio Show produced in the Shuswap, British Columbia
Series:
»
# Episodes:
49
»
Most Recent:
6 Sep, 2020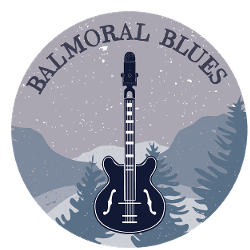 Uploaded by:
Discussing all things blues from beautiful Balmoral, British Columbia.
Length:
0:56:35
Uploaded:
16 Mar, 2020
Recording Date:
8 Mar, 2020
Recording Location:
Balmoral, British Columbia, Canada
Logsheet:
logsheet_232576.pdf
Language:
English
Topical for:
Timeless
Status:
As Broadcast
Copyright:
Program Title: Balmoral Blues EP-103
Description: Hosted by David Blaine featuring Duke Robillard & His All-Star Combo, Robert Cray, Johnny Moeller & Lou Ann Barton, Ronnie Earl and the Broadcasters, Whitney Shay, Terence Trent D'Arby, Val Starr & The Blues Rocket, Mike Duke, Bywater Call (Toront0), Lisa Mills, Jake Curtis Blues Band, Miss B & The BlueCats, The Black Sorrows, and Don Ender. Tune into 93.7 FM on your radio dial or online at voiceoftheshuswap.ca. Also like our Facebook page at https://www.facebook.com/Balmoral.Blues or make a blues request: radiobalmoralblues@gmail.com.
Host(s): David Blaine
Featured Speakers/Guests:

Credits:
Comments:
Topic:

Arts and Culture


Type: Weekly Program

File Information
Listen
Host: David Blaine Balmoral Blues
Download (6)
EP-103_Balmoral_Blues.mp3
136,027k
320kbps Stereo
Listen All