Program Info:Return
(David Blaine)
Balmoral Blues EP-106
Weekly Blues Radio Show produced in the Shuswap, British Columbia
Series:
»
# Episodes:
49
»
Most Recent:
6 Sep, 2020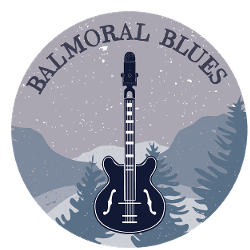 Uploaded by:
Discussing all things blues from beautiful Balmoral, British Columbia.
Length:
0:56:42
Uploaded:
3 Apr, 2020
Recording Date:
29 Mar, 2020
Recording Location:
Balmoral, British Columbia, Canada
Logsheet:
logsheet_233392.pdf
Language:
English
Topical for:
Timeless
Status:
As Broadcast
Copyright:
Program Title: Balmoral Blues EP-106
Description: This week join host David Blaine for the best blues in teh Shuswap featuring Blackie and the Rodeo Kings, Eric Clapton, Roomful Of Blues, Guy Davis, Whitey Johnson, Pinkie Rideau, Doug Cox and Sam Hurrie, Mark Hummel, Catfish Keith, Ralph Willis, Eugene 'Hideaway' Bridges, Marla Glen, Swamp Dogg, and The McNaMarr Project. Tune into 93.7 FM on your radio dial or online at voiceoftheshuswap.ca. Also like our Facebook page at https://www.facebook.com/Balmoral.Blues or make a blues request: radiobalmoralblues@gmail.com.
Host(s): David Blaine
Featured Speakers/Guests:

Credits:
Comments:
Topic:

Arts and Culture


Type: Weekly Program

File Information
Listen
Host: David Blaine Balmoral Blues
Download (7)
EP-106_Balmoral_Blues.mp3
136,307k
320kbps Stereo
Listen All