Program Info:Return
(Adam Cantor)
022 - Fables for your Microscope for April 10, 2020
A retelling of the Passover Story, for those who are missing a seder.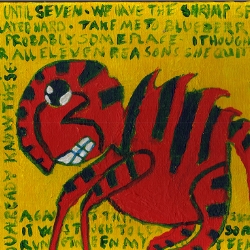 Uploaded by:
An archive of Fables for Your Microscope. A radio show presently running on CFRO 100.5FM Vancouver, and syndicated on CFUV...
Length:
0:59:54
Uploaded:
14 Apr, 2020
Recording Date:
10 Apr, 2020
Recording Location:
Home, but for CFRO 100.5 Vancouver
Logsheet:
logsheet_233835.doc
Language:
English
Topical for:
Timeless
Status:
Complete, Ready to Air
Copyright:
Adam Cantor
Program Title: 022 - Fables for your Microscope for April 10, 2020
Description: I make no claims as to the quality of this attempt, but we are supposed to tell the Passover story every year, even if the rest of the seder doesn't come together.

Host(s): Adam Cantor
Featured Speakers/Guests: Adam Cantor Shoy

Credits: Adam Cantor
Shoy
The author of Exodus.
Comments: Next year in Jerusalem.
Topic:

Arts and Culture
Spirituality and Religion


Type: Weekly Program

File Information
Listen
fables_for_your_microscope_april_10_2020.mp3
Download (2)
fables_for_your_microscope_april_10_2020.mp3
86,285k
192kbps Stereo
Listen All