Program Info:Return
(Richard Sevigny)
Coltrane Plays the Blues
A Revue of a transitional Coltrane album arranged by Craig Thomson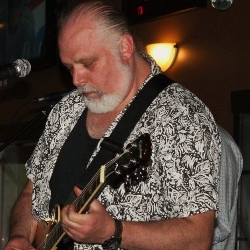 Uploaded by:
Richard is a volunteer radio producer for the Voice of the Shuswap community radio station in Salmon Arm. He has...
Length:
0:55:53
Uploaded:
29 Apr, 2020
Recording Date:
29 Nov, 2019
Recording Location:
rrecorded 28 Nov 2019 at Nexus at First Salmon Arm
Logsheet:
none
Language:
English
Topical for:
Timeless
Status:
As Broadcast
Copyright:
Program Title: Coltrane Plays the Blues
Description: With the success of last year's Soul Station revue, Saxophonist Craig Thomson and friends have continued arranging seminal jazz albums by key musicians. This time around, Craig chose John Coltrane's "Coltrane Plays the Blues", an unusual outing for such a groundbreaking composer.
Host(s): Richard Sevigny
Featured Speakers/Guests: Interview with Craig Thomson Personnel: Craig Thomson - saxophones, Bernie Addington - bass, Tim Hirtz - piano, Mike Treadway - drums

Credits: Track Listing
01 Blues to Elvin (Elvin Jones) 12;22
02 Blues to Bechet (John Coltrane) 9;33
03 Blues to You (John Coltrane) 8;57
04 Mr Day (John Coltrane) 7;22
05 Mr Syms (John Coltrane) 1;50

Comments: Originally broadcast on CKVS Voice of the Shuswap 93.7 FM Community Radio
Topic:

Arts and Culture


Type: Weekly Program

File Information
Listen
Airdate_191211_LitS_Coltranes_Blues_Pt_1_of_4.mp3
Download (0)
Airdate_191211_LitS_Coltranes_Blues_Pt_1_of_4.mp3
35,682k
320kbps Stereo
Listen
Airdate_191211_LitS_Coltranes_Blues_Pt_2_of_4.mp3
Download (0)
Airdate_191211_LitS_Coltranes_Blues_Pt_2_of_4.mp3
34,031k
320kbps Stereo
Listen
Airdate_191211_LitS_Coltranes_Blues_Pt_3_of_4.mp3
Download (0)
Airdate_191211_LitS_Coltranes_Blues_Pt_3_of_4.mp3
28,973k
320kbps Stereo
Listen
Airdate_191211_LitS_Coltranes_Blues_Pt_4_of_4.mp3
Download (0)
Airdate_191211_LitS_Coltranes_Blues_Pt_4_of_4.mp3
35,497k
320kbps Stereo
Listen All