Program Info:Return
(David Blaine)
Balmoral Blues EP-110
Weekly Blues Radio Show produced in the Shuswap, British Columbia
Series:
»
# Episodes:
66
»
Most Recent:
21 Jan, 2021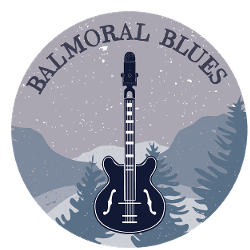 Uploaded by:
Discussing all things blues from beautiful Balmoral, British Columbia.
Length:
0:56:53
Uploaded:
4 May, 2020
Recording Date:
26 Apr, 2020
Recording Location:
Balmoral, British Columbia, Canada
Logsheet:
logsheet_234785.pdf
Language:
English
Topical for:
Timeless
Status:
As Broadcast
Copyright:
Program Title: Balmoral Blues EP-110
Description: Join host David Blaine for an hour of blues featuring North Mississippi Allstars, Rory Block, Freddie King, Watermelon Slim, Eliza Neals, Chilliwack, The Mary Jo Curry Band, Terry Hanck, Sheri Roberts Greimes, Dorothy Moore, Fuel Junkie, Aimee Bushong, The Jake Leg Jug Band, and Dennis Brennan And The White Owls. Tune into 93.7 FM on your radio dial or online at voiceoftheshuswap.ca. Also like our Facebook page at https://www.facebook.com/Balmoral.Blues or make a blues request: radiobalmoralblues@gmail.com.
Host(s): David Blaine
Featured Speakers/Guests:

Credits:
Comments:
Topic:

Arts and Culture


Type: Weekly Program

File Information
Listen
Host: David Blaine Balmoral Blues
Download (6)
EP-110_Balmoral_Blues.mp3
136,734k
320kbps Stereo
Listen All