Program Info:Return
(Victoria Fenner)
Growing Up and Growing Strong
Clare Dam talk about how her husband's health challenges became a reason to move to the country.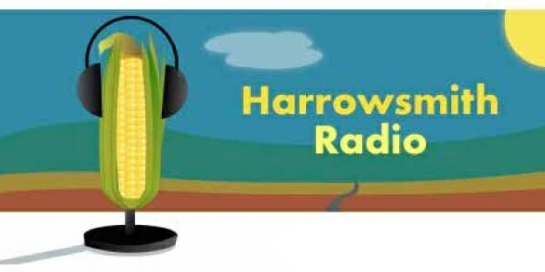 Series:
»
# Episodes:
18
»
Most Recent:
19 Jan, 2021
»
Website:
https://www.harrowsmithmag.com/
Length:
0:30:03
Uploaded:
5 May, 2020
Recording Date:
1 Jul, 2019
Recording Location:
Hamilton, Ontario
Logsheet:
none
Language:
English
Topical for:
Timeless
Status:
Complete, Ready to Air
Copyright:
Harrowsmith Magazine
Music by David Archibald
Program Title: Growing Up and Growing Strong
Description: 1) When Ken Dam was diagnosed with a malignant melanoma he started getting really serious about the food he was putting in his body. Ken's fine now, but his quest to eat healthy propelled he and his wife Clare into an adventure of homesteading near Copetown, Ontario. It didn't go as planned. But, the Dams are still at it, eight years later. They've learned a lot, learned what they don't like and discovered what they've come to love. Wayne MacPhail spoke with Clare about their journey.
2) Aquaponics isn't a new idea, but it's one that improving technology has made more and more practical. The idea is simple, take the symbiotic relationship between plants and animals on a farm, in soil, and bring it indoors. Now replace the soil with nutrient rich water, cows and pigs with fish and root vegetables with microgreens. That's aquaponics. Catalina Margulis wrote about the process in Harrowsmith. Wayne and Catalina chatted about how going wet and vertical might be a life saver where local matters and space is at a premium.
Host(s): Wayne MacPhail
Featured Speakers/Guests: 1.) Clare Dam - Copetown, Ontario 2.) Catalina Margulis - journalist

Credits: Wayne MacPhail - producer
Yolanda Thornton - Harrowsmith publisher
Victoria Fenner - Radio Distributiuon
Comments: Harrowsmith Radio is available free of charge to radio stations wanting to broadcast the series. Email Victoria Fenner at vlfenner@gmail.com for more information.
Topic:

Environment > Agriculture
Society and Culture


Type: Interview

File Information
Listen
RFR Episode One
Download (6)
Harrowsmith_Episode_1_Growing_Up_and_Growing_Strong.mp3
28,920k
128kbps Stereo
Listen All