Program Info:Return
(Bojan Furst)
S3E10 - Rural trauma
Understanding the impacts such traumatic events have on rural regions and communities
Content Warning
Difficult subject matter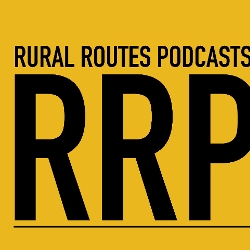 Uploaded by:
@bojanfurst
http://ruralroutespodcasts.com
I am a knowledge mobilization manager at the Leslie Haris Centre of Regional Policy and Development at Memorial University of...
Length:
0:34:33
Uploaded:
6 May, 2020
Recording Date:
6 May, 2020
Recording Location:
St. John's
Logsheet:
none
Language:
English
Topical for:
Timeless
Status:
Complete, Ready to Air
Copyright:
Bojan Fürst / The Harris Centre
Program Title: S3E10 - Rural trauma
Description: This episode of Rural Routes features Dr. Kathleen Kevany from the Faculty of Agriculture at Dalhousie University in Truro, Nova Scotia. She is the director of the Rural Research Collaborative and a licensed psychotherapist who studies community development, community well-being and social change. We reached out to Dr. Kevany in the aftermath of a mass shooting in rural Nova Scotia to help us understand the impacts such traumatic events have on rural regions and communities and what we can do to help us get through such difficult events. Dr. Kevany also shared some of the resources available to rural communities and especially those affected by the recent events.
Victim Services
Serving: East Hants, Colchester, Cumberland, Pictou & Antigonish Counties
290 West River Road
P.O. Box 430
Pictou, Nova Scotia B0K 1H0
Phone: 902-485-3580
Toll Free: 1-800-565-7912
https://novascotia.ca/just/victim_Services/contact.asp
Mental Health Services
Cumberland Mental Health Services
Address: 33 Havelock St, Amherst, NS B4H 4W1
Hours: Open 24 hours
Phone: (902) 667-3879
Counselling Services
Therapists can be found within the community or accessed from across the country. Tele-services and e-counselling are now (during Covid19 pandemic) the mode for delivery.
Find a Counsellor
https://www.ccpa-accp.ca/find-a-canadian-certified-counsellor/
Contact the Nova Scotia Chapter
https://www.ccpa-accp.ca/chapters/nova-scotia/
Dr. Kathleen Kevany faculty profile
https://www.dal.ca/faculty/agriculture/business-and-social-sciences/faculty-staff/our-faculty/kathleen-kevany.html
Host(s): Bojan Fürst
Featured Speakers/Guests: Dr. Kathleen Kevany

Credits: Bojan Fürst / The Harris Centre
Comments:
Topic:

Politics
Health > Mental Health
Regional > Canada
Society and Culture


Type: Documentary