Program Info:Return
(Adam Cantor)
032 - Fables for your Microscope for June 19th, 2020
I get back to talking and playing music again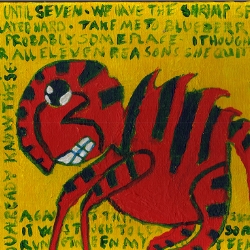 Uploaded by:
I've been having some unusual dreams lately. Probably because some of my furniture is haunted.
Length:
1:00:42
Uploaded:
21 Jun, 2020
Recording Date:
19 Jun, 2020
Recording Location:
Home, but for CFRO 100.5 Vancouver
Logsheet:
logsheet_236785.doc
Language:
English
Topical for:
Timeless
Status:
Complete, Ready to Air
Copyright:
Adam Cantor
Program Title: 032 - Fables for your Microscope for June 19th, 2020
Description: I'm not sure if I like the mic I recorded this show with. What do you think? I used a Shure 55SH, as opposed to the usual AT 4033. The Shure is made to reduce the ambient noise of the room and I don;t know if that makes things sound more organic, or less. Anyhow, that's where I'm at.
Host(s): Adam Cantor
Featured Speakers/Guests: Shoy Adam

Credits: Adam Cantor
Shoy
Comments:
Topic:

Arts and Culture > Music


Type: Weekly Program

File Information
Listen
fables_for_your_microscope_for_june_19_2020.mp3.mp3
Download (3)
fables_for_your_microscope_for_june_19_2020.mp3.mp3
145,723k
320kbps Stereo
Listen All