Program Info:Return
(David Blaine)
Balmoral Blues EP-119
Weekly Blues Radio Show produced in the Shuswap, British Columbia
Series:
»
# Episodes:
45
»
Most Recent:
31 Jul, 2020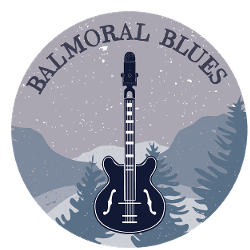 Uploaded by:
Discussing all things blues from beautiful Balmoral, British Columbia.
Length:
0:56:14
Uploaded:
26 Jun, 2020
Recording Date:
26 Jun, 2020
Recording Location:
Balmoral, British Columbia, Canada
Logsheet:
logsheet_237046.pdf
Language:
English
Topical for:
Timeless
Status:
As Broadcast
Copyright:
Program Title: Balmoral Blues EP-119
Description: Join host David Blaine for an all Canadian lineup featuring Sue Foley, Monkey Junk, Cyrstal Shawanda , Harry Manx and Kevin Breit, Angel Forrest, Harrison Kennedy, Terry Gillespie Band, Ben Racine Band, Jack De Keyzer, Colin James, Bill Bourne & The Free Radio Band, Mainline, Dalannah Gail Bowen, Bill Johnson,  and Myles Goodwyn. Tune into 93.7 FM on your radio dial or online at voiceoftheshuswap.ca. Also like our Facebook page at https://www.facebook.com/Balmoral.Blues or make a blues request: radiobalmoralblues@gmail.com.
Host(s): David Blaine
Featured Speakers/Guests:

Credits:
Comments:
Topic:

Arts and Culture


Type: Weekly Program

File Information
Listen
Host: David Blaine Balmoral Blues
Download (7)
EP-119_-_Balmoral_Blues.mp3
135,185k
320kbps Stereo
Comments: Produced in Balmoral, British Columbia, Canada

Listen All